DUI Lawyers Regina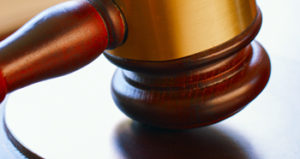 DUI refers to several potential offences under the criminal code. It is synonymous with DWI and "Impaired Driving." Mr. Pearse will review your disclosure and then run your trial.
These two concepts are related. DUI & DWI litigation is very complex, and the defence are often counter-intuitive.  For example, it is very common to hire a lawyer who practices 100% DUI law, rather than someone who runs a general criminal practice.  While the DUI lawyer is likely more expensive, the reality is that DUI law is so complex that it is very difficult for anyone but a specialist to have a complete, instant grasp on all the issues.
After reviewing the file, Mr. Pearse will advise you as to whether or not there is a reasonable chance of winning.  If so, Mr. Pearse will defend you at the trial, personally (i.e. he will not transfer the file out to a junior lawyer.)
Mr. Pearse has run several thousand cases throughout Canada with offices in Saskatoon, Calgary, Red Deer, Edmonton & Toronto, and is the author of one of the leading textbooks on DUI law, A Guide To Breathalyser Certificates In Canada.
You can reach Mr. Pearse directly at (306) 850-3997. He works 24/7/365.